S E L L   M Y   C A S I T A !

Copyright 2022      Love My Casita LLC / Eileen J Glick      All rights reserved

Interactive Daily Listings of Casita Travel Trailers For Sale

The ONE-STOP SHOP

for Buyers!

SAVE YOURSELF TIME!

SELL MY CASITA is an interactive report

of all Casitas listed for sale in the U.S. & Canada

on FiberglassRV-4Sale.

NEWEST LISTINGS AT THE TOP

SORTABLE COLUMNS BY YEAR, SIZE, MODEL, PRICE, & STATE

DESCRIPTIONS LINKED TO THE ORIGINAL CLASSIFIED AD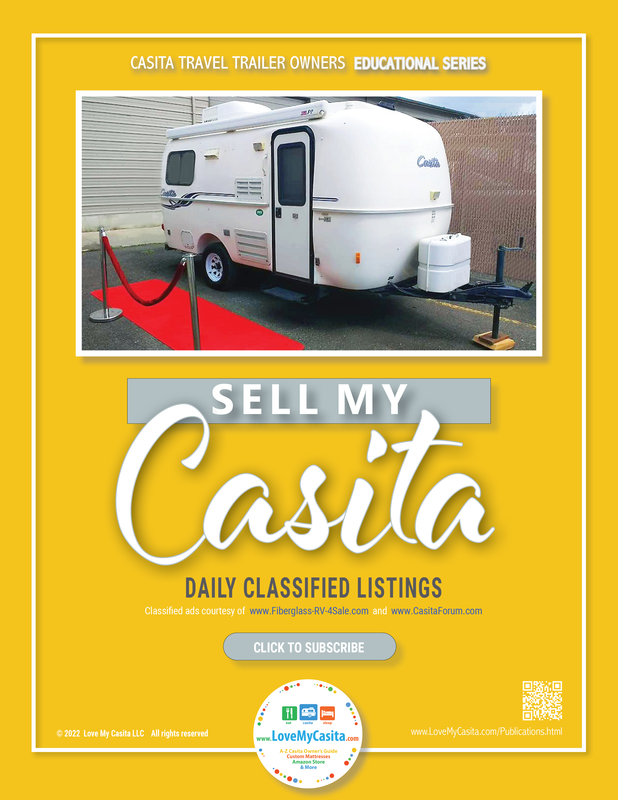 HOVER OVER or CLICK ON COVER

FOR SAMPLE LISTINGS VIEW



LMC HOURS

 Mon - Fri   8am - 3 pm   AZ time

TEXT / VOICE MAIL

(480) 331-5101  24/7‬

Responses sent during business hours

A CASITA OWNER COMPANY  |  EST. 2012