$3.00 Each

Free shipping

AVAILABLE IN THE U.S. ONLY

~ ~ ~ ~ ~ ~

4 mil. White Vinyl

Crack N Peel adhesive back

UV resistent

Which tank do you have?

16 Gallon

25 Gallon Tank

P A Y M E N T

~ ~ ~ ~ ~ ~

PayPal ~ U.S.A.

PURCHASE

~ ~ ~ ~ ~ ~

OR PAY BY

Check or

Money Order

for

maling address.

~ ~ ~ ~ ~ ~

W A T E R   T A N K   G A U G E *

(c) 2012-2016  Eileen J. Glick / Love My Casita

All Rights Reserved

Ever wonder exactly how much water you have in your fresh water tank?

Just affix one of these decals to the side of the tank and know at a glance how many gallons you have!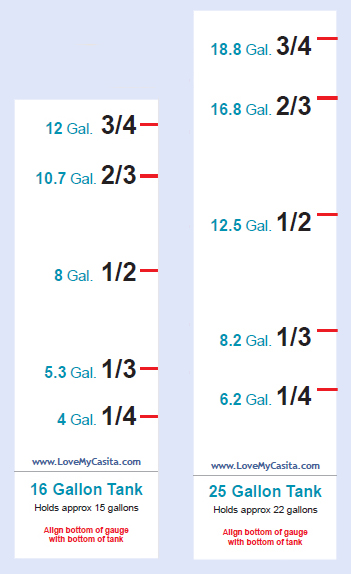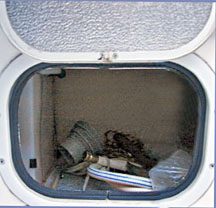 25 Gallon Tank

2.25" x 9.5"

* NOTE: Sorry, these gauges are not suited for 13' Patriots

nor some 16's built in the '90s

since neither have an

outside fresh water tank compartment door. :(

Affixing a 25 Gallon Water Tank Gauge


A R I Z O N A   E I L E E N  ' S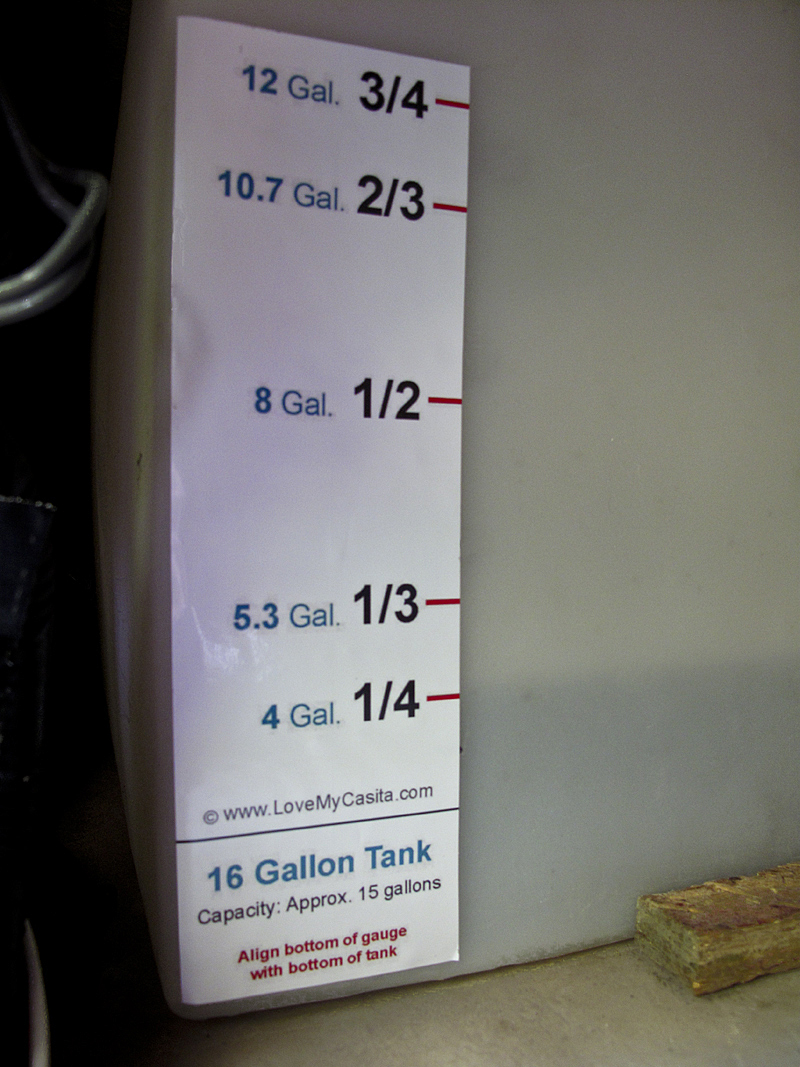 <<<  16 GALLON TANK GAUGE

Affix to the side of the tank.