$3.50 Set of Two

Free shipping

AVAILABLE IN THE U.S. ONLY

~ ~ ~ ~ ~ ~

Vinyl decal

Crack N Peel adhesive back

UV resistent

P A Y M E N T

~ ~ ~ ~ ~ ~

PayPal ~ U.S.A.

~ ~ ~ ~ ~ ~

OR PAY BY

Check or

Money Order

for

maling address.

~ ~ ~ ~ ~ ~

to take with you to the dealer or mechanic.

J A C K   F R A M E   D E C A L


A R I Z O N A   E I L E E N  ' S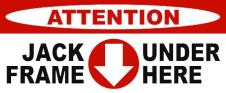 NOTE:  Before applying the decal on the frame,

make sure the surface is as clean as you can get it.

Taking your Casita to a tire dealer or RV mechanic?

Now you'll have no more worries about them jacking up the trailer under the axle.

Just affix these decals in the exact spot where they should place the jack!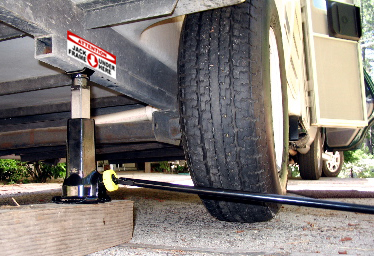 (c) 2012-2016  Eileen J. Glick / Love My Casita

All Rights Reserved